Classical Music Review: New Releases


Wolfgang Mozart × Piano Concerto No. 23 & Piano Concerto No. 24. Piano Concerto No. 23 in A, K.488; Piano Concerto No. 24 in c, K.491. Orpheus Chamber Orchestra; Richard Goode, piano. Nonesuch 79489-2.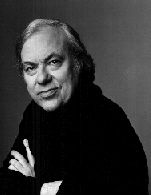 Any performance of any music should make that music matter, and making something very familiar seem urgent is a hard thing to do. Repertory pieces like the Emperor Concerto and Don Giovanni have their work cut out for them. What can one possibly say that's new and distinctive; should they be played straight or given a personal touch? These are questions that dog the work of the classical masters especially if that master is Mozart, and the pieces happen to be two piano concertos from the finest series of concertos every written for this instrument.
Richard Goode, considered by many to be one of the greatest living pianists, and his partners, the New York-based Orpheus Chamber Orchestra, who are pros in this repertory, give supple and finely detailed performances of the A major, and the c minor, though there are places where this conductor-less band would have benefited from a leader's shaping hand.
The emotional temperature of these two concertos, composed in March 1786 for Mozart's use in his subscription concerts in Vienna, are as present as they are elusive, No. 23 being "sunny" and No. 24 "dark" are bald overstatements for this powerfully expressive music. No. 23 gets a suitably impetuous approach, and No. 24 a carefully considered yet passionate one. Goode and the Orpheus manage to convey the detached and excited quality inherent in Mozart. The slow movements always shows these in bold relief. The adagio in No. 23 inhabits a different world – mostly desolate – from the rest of the concerto, while the larghetto in No. 24 is a respite from the heavy breathing of the surrounding two movements. The outer sections in both concertos are played with subtlety and dispatch, though a harsher, more Sturm und Drang approach would have made the c minor even more effective. Goode's playing has more character than in other concertos in this series, and a much sharper sense of dramatic timing. Wonderful in-the-moment responsiveness, and a great range of color, too.
Michael McDonagh
Return to Main Page