Classical Music Review: New Releases


The World of Ruth Crawford Seeger - Jenny Lin, piano. Little Waltz; Little Lullaby; Jumping the Rope (Playtime); Caprice; Whirligig; Mr. Crow and Miss Wren Go for a Walk - A little study in short trills; Sonata; Theme and Variations; Five Canons; Kaleidoscopic Changes on an Original Theme; Five Preludes; Four Preludes; Piano Study in Mixed Accents (three performance versions); We Dance Together; The Adventures of Tom Thumb. Jenny Lin, piano; Timothy Jones, narrator (The Adventures of Tom Thumb). BIS CD-1310 (75'28).
Ruth Crawford Seeger might have been one of the greatest modernists of American music. A handful of her works, including a few recorded here, are amongst the most startlingly original compositions of the New Music Quarterly circle that coalesced around Henry Cowell. Unfortunately, for classical music at least, political and marital considerations turned her attention away from composition just as her gift was reaching maturity.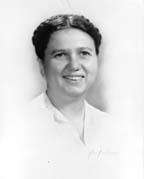 She was born in 1901 and pursued training as a music teacher at the American Conservatory of Music in Chicago. She soon turned to composition, which led to her association with Cowell, Aaron Copeland, Carl Ruggles, Dane Rudhyar and other members of the American avant-garde. Influenced by a heady mixture of European modernism, Eastern mysticism, and American parlor music, Crawford Seeger rapidly developed a distinctive compositional voice. Her masterpiece is undoubtedly the String Quartet 1931 (recently performed by members of the Schönberg Ensemble on Deutsche Grammophon 449 925-2), but it was also her swan song as far as modernist classical music was concerned. Feeling that dissonant music was a "lost cause" and bourgeois luxury, she turned to proletarian music and, later, folk music, which she felt were more in line with her political beliefs (her transcriptions of folk songs for children were an important impetus for the folk revival of the 1950's). In 1952, she achieved an interesting synthesis of modernism and folk music in her Suite for wind quintet (also on 449 952-2), which demonstrated that her compositional powers were undiminished, but the following year she was silenced by cancer.
The piano music performed by Jenny Lin charts Ruth Crawford Seeger's rapid growth as a composer. The earliest pieces, from 1922 and 1923, are undistinguished miniatures, mostly for children. However by the time of 1924's Kaleidoscopic Changes on an Original Theme, Crawford Seeger's innate gift has begun to take on more sophisticated and adventurous spirit; the writing is mercurial and each variation brings an unexpected twist, from the ragtime tinged opening to the dissonant block chords of the piece's climax. The nine Preludes, published in two sets over the latter half of the 1920's, find Crawford Seeger at the peak of her inspiration. As spare and focused as anything by Anton Webern, these nine brief pieces are works of stunning originality. All Crawford Seeger's diverse interests -- dissonance, rhythmic inventiveness, mystical introspection -- are distilled and assimilated in these pieces, each one a glimpse into a unique musical universe. Yet, the Preludes, most of which last less than three minutes, have the cohesion of a meticulously planned suite, as if they were facets of a single momentary inspiration. It is amazing to think that the composer of the salon pieces of 1923 could create works of such high seriousness a scant few years later.
I think Ruth Crawford Seeger would have approved of the inclusion here of The Adventure of Tom Thumb (1926), the children's piece for narrator and piano which closes the CD. For one thing, it demonstrates the importance of children's music as the one constant throughout her career. For another, it was apparently quite close to her heart and it was one of the relatively few works from the mid-1920's that she tried to get published. Finally, it's quite charming and well done, although I doubt I'll listen to it more than a few times (it really is for children).
Jenny Lin performances are impeccable and fluid. She handles Crawford Seeger's stylistic changes with aplomb. The recording is up to BIS's high standards. An altogether wonderful release!
Tony Gualtieri
Return to Home Page